How we quickly start together
Do you have a number of specific questions, do you need to structure your thoughts or would you like to have an assessment and argumentation patterns on a certain topic? 
Are you looking for a sparring partner to develop your potential? Our Quickstart helps!
Then the following RIM consulting products are available to help you sort through your question first: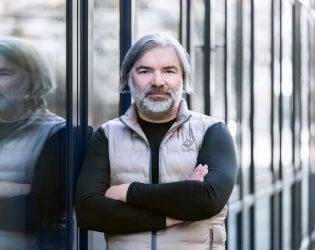 Our Quickstart consulting offer
The many topics that occupy you seem to be like a fog. Do you feel that the issues are hard to sort out at different levels of granularity and with different property and context dimensions? Often you don't even know what's behind these buzzwords, what you need to pay attention to or what it all has an impact on in your company.
Benefit from our Quick Start product "Short Sort". After an online meeting you will see your topics with distance and from a new, much clearer perspective and have a solid basic pattern for sorting the topics. In our Short Sort we offer you a solid explanation as well as a classification of your topics. In doing so, we also align the topic statements with our RIM basic grid of business development topics so that your topics can be brought to a consistent level of abstraction.
You know the topics, you know that there are high dependencies between them and you think about in which time series the topics should be implemented and what has to be done when?
RIM-Fast Direction helps you! In our Fast Direction telephone call/meeting we discuss your topics. We recognize the dependencies between topics and derive a feasible time series of the topics together with you.
The RIM method workshop focuses on questions about specific customer concerns with a focus on Continuous end-to-end processes. Dabei the issue will be examined in an on-site workshop discussion and its current status roughly outlined. 
Parallel to the discussion in the workshop, the methodological framework is stretched, the necessary technical background is explained in a well-founded manner and placed in the context of future necessary business processes and information architectures.
Do you have questions about our consulting products? Then please feel free to contact us! If you book one of the Quick Start consulting products privately, please contact us for your price advantage.